Meet Krista
Krista Stryker is an author, entrepreneur, and self-actualization coach specializing in physical and mental fitness. She is the creator of the 12 Minute Athlete app, used by over 500,000 people worldwide. Krista is also the author of The 12-Minute Athlete: Get Fitter, Faster, andStronger Using HIIT and Your Bodyweight.
Krista believes that everyone has untapped potential – and has made it her life's mission to help uncover it. As a coach, she focuses on helping people grow as individuals in order to be their best selves, relying on the latest science-based tools and interventions emerging from the study of positive psychology and self-actualization to facilitate the process. She gets immense joy especially from helping people find personal transformation through movement and exercise.
From trying her first push-up in college to teaching herself to do pull-ups and handstands, Krista is living proof of her philosophy that everybody is an athlete. She is passionate about helping others become stronger inside and out through the intersection of mental and physical fitness. Krista regularly writes and speaks about well-being, healthy living, positive psychology, and high performance.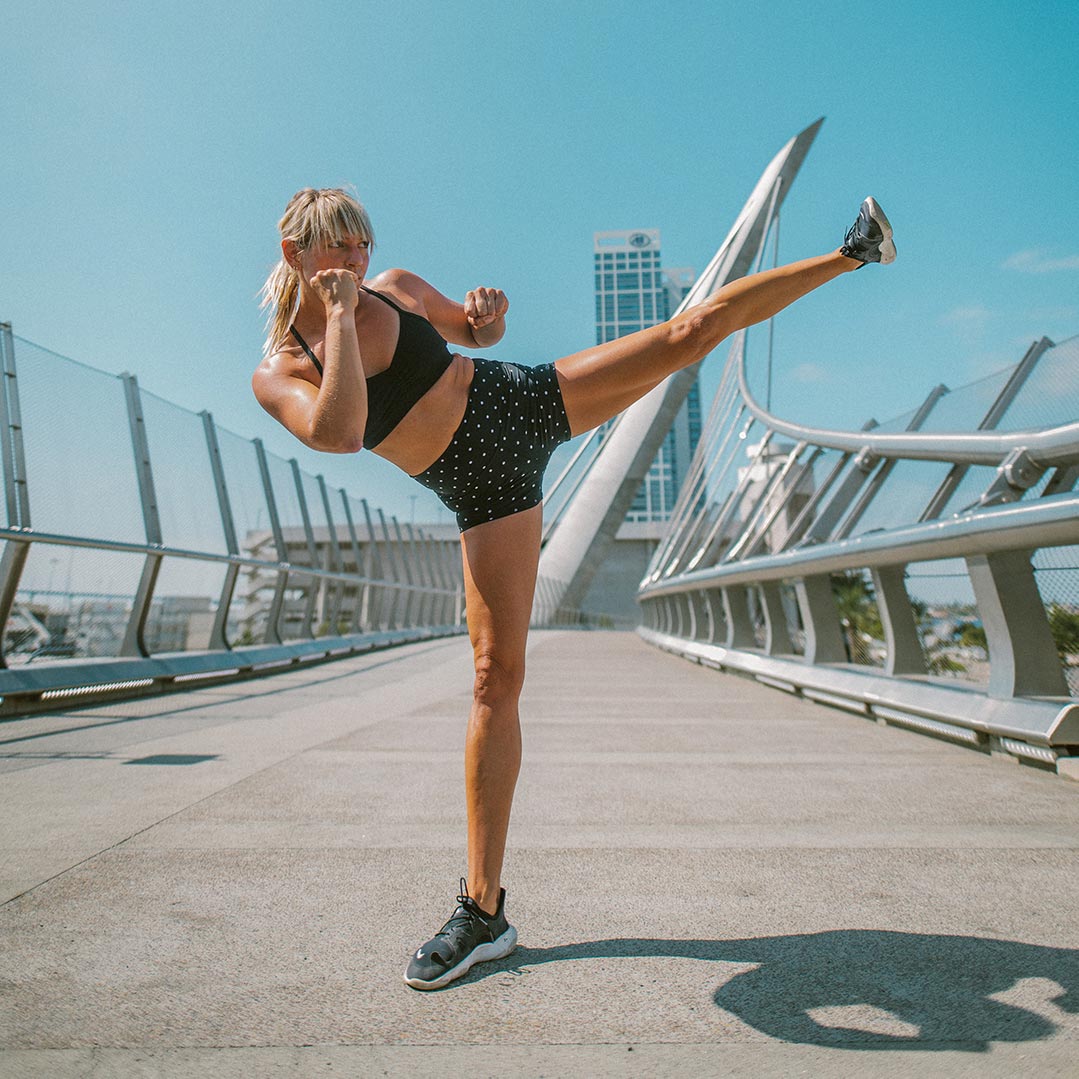 Krista is also the Peak Performance Coach at the Center for Human Potential founded by Scott Barry Kaufman where she focuses on helping to translate the center's scientific core into opportunities to empower people everywhere.
She is on the board of Breaking the Chains Foundation, whose goal is to prevent eating disorders, negative body image, and disordered eating, and through prevention and recovery toward mental, physical, and emotional wellness. 
Krista has been featured in The New York Post, The Washington Post, SHAPE Magazine, Train Magazine, Muscle & Fitness HERS, and on ESPN and Mindbodygreen, among many others. 
In addition to training the masses, Krista is also an amateur boxer, an aspiring martial artist, and has traveled the world studying the fine art of handstands. You can find her online at 12minuteathlete.com and @12minuteathlete.
Some of Krista's credentials and claim to fames
NSCA-certified
personal trainer
Instructor for Transcend
the online course teaching the latest science of positive psychology and self-actualization with Scott Barry Kaufman
Certified Positive Psychology Coach
Positive Acorns coaching certification
Flow Research Collective
flow coach
Precision Nutrition
coach
World Calisthenics Organization
trainer
Hand balancer 
trained by Cirque du Soleil artists
Progressive Calisthenics Certification
trainer
ICF coaching certification
in process
Various martial arts
in process
Kettlebell Concepts
Trainer
"If you have a body, you are an athlete."

—BILL BOWERMAN, CO-FOUNDER OF NIKE
Although you wouldn't know it if you see her today, Krista didn't grow up as an athlete. She was a shy, clumsy kid who preferred books to sports. She didn't do her first push-up until she was twenty-one, and it wasn't until much later that "athlete" became a core part of her identity.
Like most adults, Krista first started exercising mainly to lose weight. Once she caught the fitness bug, however, her reasons expanded beyond appearance to include building strength, learning new athletic skills, and physically becoming the best athlete she could be. 
In the decade-plus since those first push-ups, fitness has been the best life teacher she could have ever asked for and led her on a journey of growth she could never have predicted. She's learned why mindset is the key to all forward progress and how to build grit in the gym that can carry over to the rest of life. She's learned how movement can calm us when we feel anxious and give us hope when we're stuck in the spiral of depression. And she's learned how to lean into challenges even when it's the last thing we want to do — and that failure isn't final unless you give up altogether.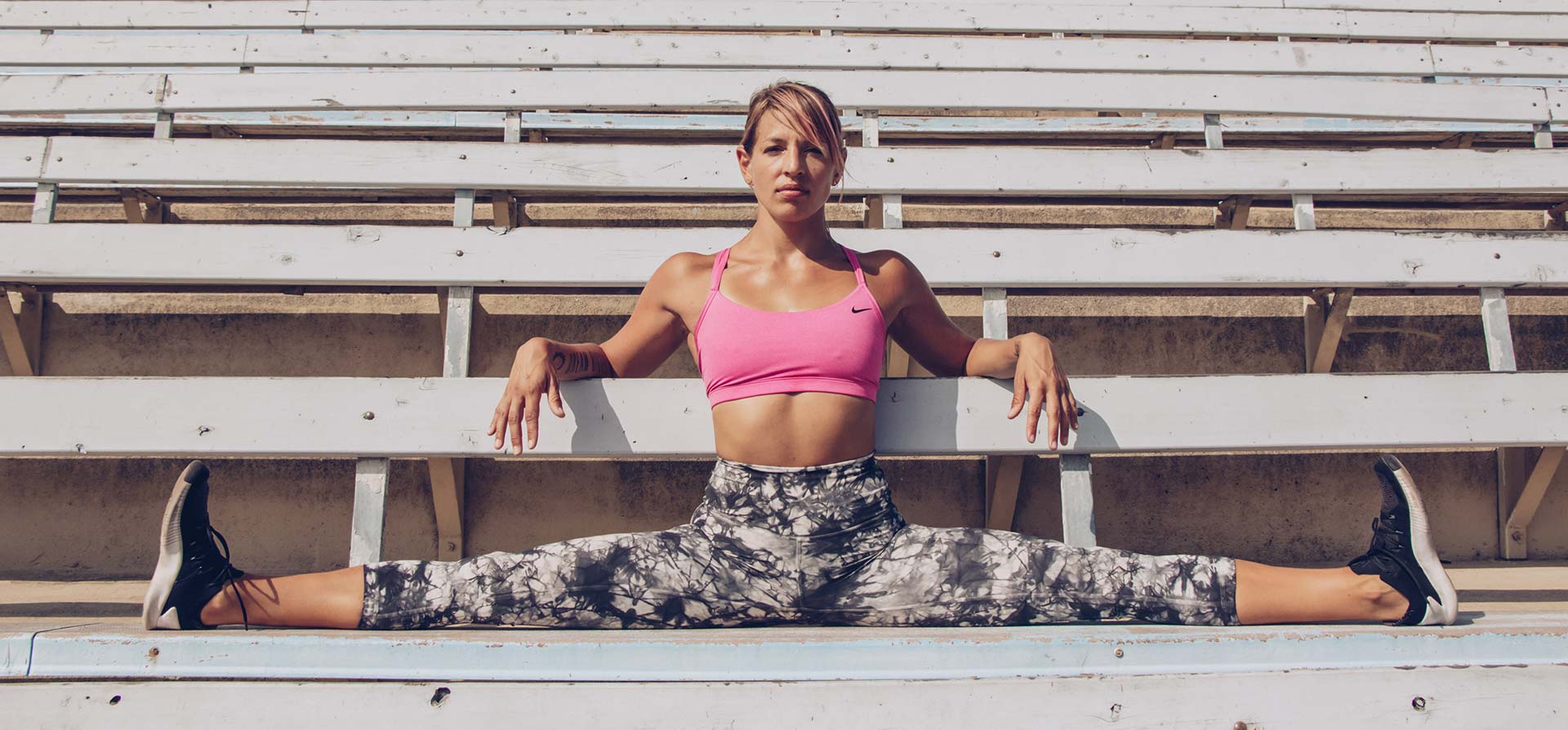 Fitness can help us become the best version of ourselves.
"Movement will give you access to joy that will dramatically improve the quality of your life and help support mental health and meaning and belonging. It's not a gimmick to get you to exercise so you and burn some calories. That's not what it's about."
— Kelly Mcgonigal
Krista is a big proponent of fitness and sports not just because of the many physical and mental benefits of exercise, but for the life lessons we can learn from them. 
Engaging in physical activity as an adult can help you become better in all areas of your life — whether your sport of choice is running, surfing, tennis, martial arts, weightlifting, dance, yoga, or any movement-related activity. 
Exercise has so many benefits that have nothing to do with our appearance. Research shows that a single bout of exercise can improve your mood and get you out of your head. And regular exercise can lower feelings of depression and anxiety over time. It can help you think better and be more creative, increasing your ability to focus and even learn better shortly after a workout.
Movement and exercise can even increase feelings of hope, giving us perspective on what really matters and helping us have a more positive outlook on life.
"When I exercise, I just feel more human."
— KRISTA
Krista works one-on-one and in group sessions with executives, entrepreneurs, athletes, and other professionals on their performance and well-being. 
Subscribe to Krista's weekly Movement + Mindset newsletter
Writing Samples
Krista writes about fitness, well-being, healthy living, mental health, and high performance. She is particularly interested in personal transformation through movement and exercise.
View Krista's Medium profile here.